UPCOMING CAMP – "Thanksgiving Camp!",                                             Nov. 21-23
                              (boys, ages 9-12 & girls, ages, 9-15)
(Go to FALL CAMPS to REGISTER.)
---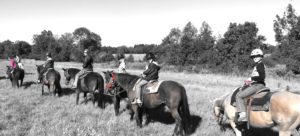 We've got a horse for you!!! Come ride with us at the Thanksgiving Camp!!!
————————————————————————————————————–
"RRC Pics" has been updated  (photo gallery)!! Once you get there, click on "gallery" & then click on the bottom of the TWO pics ( titles are, "fav pics – summer 2016",  &  "Mother/Daughter Retreat 2016!"). Enjoy the few pics!
Also, read my "blog" at that same site; it explains more how the site works.
We think you'll like it!!
WHAT IS REDEEMED RANCH CAMP?
Redeemed Ranch Camp is a Christian equestrian overnight camp located in Heflin, Louisiana (45 minutes southeast of Shreveport). The camp offers summer camps, retreats, teamsport building; and is open March thru November. (available to individual campers/ages 8-15, church groups, & scouts)