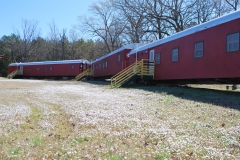 THE AUTHENTIC TRAIN CARS ARE THE CAMP BUNKHOUSES.  Kids (& adults) truly enjoy camping in them. Inside the bunkhouses, the campers like to take time with their friends telling camp stories (old & new), taking a break from all the activities, or just writing a letter home.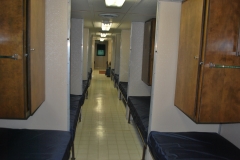 Each train car has 12 beds; 10 for campers and 2 for counselors.
They also include 4 lavoratories, 2 showers, 2 toilets, dressing room; and a living area with full size refrigerator and microwave.