What's the latest @ RRC?
Summer has ended, BUT the SUMMER 2019 THEME was AMAZING!! Each attending RRC got to hear & learn about the Armor of God (Ephesians 6:10-18, "Put on God's complete armor…") We reviewed "who" we are in Christ, we went over some of the "I Am…" scriptures, and learn all the pieces of the armor. When you know who (whose) you are in Him, you can stand with your fists on your waists, & not back down to any strategy of the enemy. (I so love the themed t-shirt for Summer 2019 to remind us of our authority in Him!)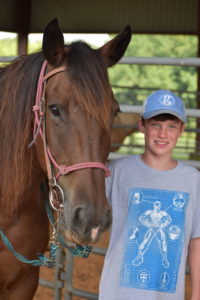 What are the pieces of the armor? So glad you asked! 1) belt of Truth 2) breastplate of righteousness 3) gospel shoes of peace 4) shield of faith 5) helmet of salvation 6) sword of the Spirit 7) prayer
Jesus has already won the victory for us – our part is to know the TRUTH & stand. The cool thing is the last thing Paul (writer of Ephesians) told us to do – PRAY. Y'all, we can't do life without praying (& then, we should be praying about everything)! He is there waiting to hear from us.
Note – our fall camps theme will continue with the armor theme – it's so BIG!!
—————————————————————————
To register, go to "CAMPS", click on "Register Now".